About 6 months ago I got an issue of Inside Crochet and found this great pattern for socks called sweet feet. I just had to make them even though I'd never made a pair of socks before. 6 months later I've finally finished them.
I don't know why its taken me so long to finish these, possibly because I'm always getting sidetracked making other great things. One of those was an easy pair of chunky socks and after finishing the sweet feet I'm made a pair of knitting socks in only 4 days!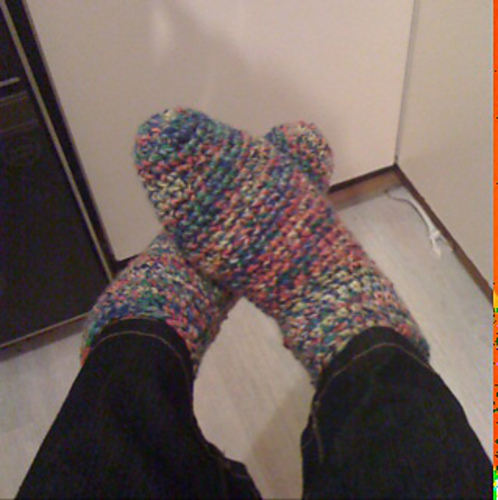 My little boy wanted to get in on the picture take of my knitted 2 needle socks. Made with Stylecraft Wondersoft Baby dk and 4mm needles.
Sweet feet wasn't a hard pattern to make, I was just lazy with it, but now they are done, I love them. Its great to make something then immediately wear them.